7 Ways to Prevent Dry Hair and Keep Them Moisturised
No one wants dry hair. For silky and smooth hair, it is important to keep your hair moisturised. Styling or colouring their hair boosts your confidence, allow you to express who you are and accentuates your personality. But if we do it too frequently, our hair can become dry, damaged, and coarse.
There are so many environmental factors that can cause your hair to become dry, like long exposure under the sun or even cold air in air-conditioned rooms. Here are some tips to prevent hair damage and how to keep your hair moisturised:
1. Well-Balanced and Healthy Diet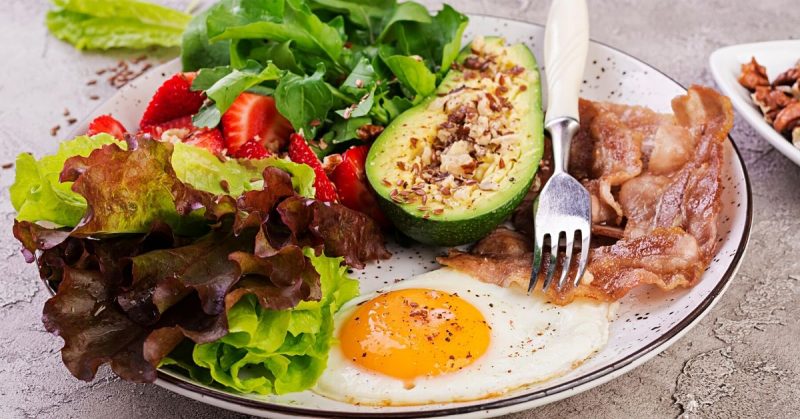 As the saying goes: we are what we eat. Following a well-balanced and healthy diet can provide your body with essential nutrients to help prevent your hair from feeling dry. Be on the lookout for food that are rich in protein or vitamin B. Take a look at the list we shared here.
2. Shampoo and Condition Your Hair Daily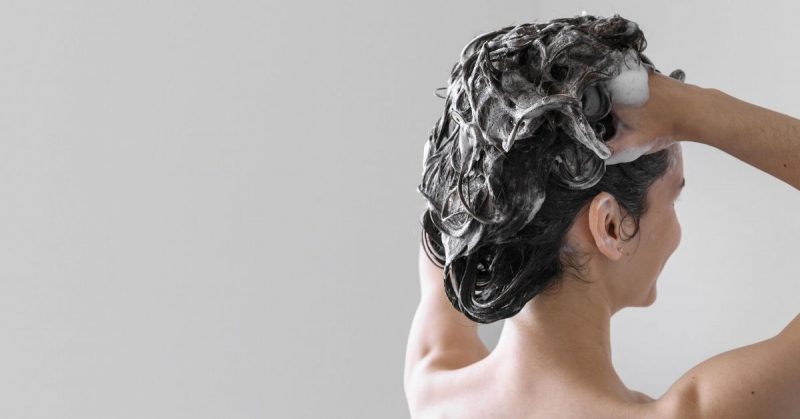 The weather in Singapore can be very harsh to our hair. Take good care of your hair by shampooing and conditioning it daily. Make sure that you use the same and right brand of shampoo and conditioner or even add a weekly deep conditioning treatment to your hair care routine.
3. Avoid Heat-Styling Equipment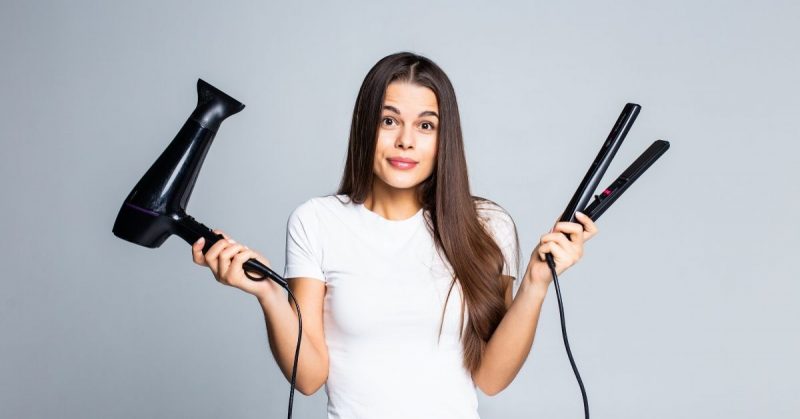 Blow dryers, flat irons and curling irons can make your hair look fabulous. But they may also be a big part of why you have dry hair. High temperatures strip away your hair's natural moisture. Try turning down or just take a break from heat. You can also experiment with hairstyles that don't require heat styling. If you have to, remember to use thermal protective products before applying heat.
4. Limit Chemical Treatments on Your Hair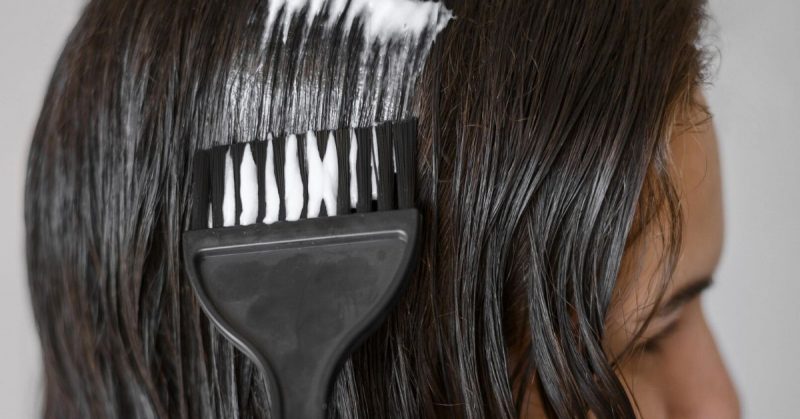 As much as we love new hair colours or perms, too much chemical treatments can damage your hair. Explore non-chemical options for your hair such as choosing ammonia-free dyes like our TK ColourKare. There are many alternatives available to achieve the same results while limiting the damage on your hair and scalp.
5. Indulge in a Weekly Scalp Treatment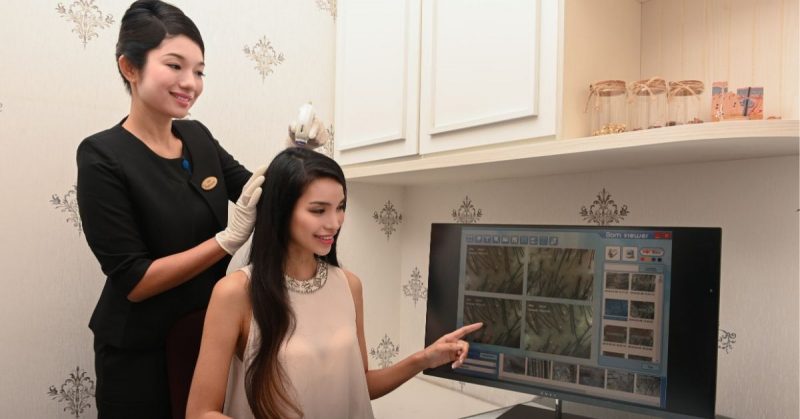 It's effective and relaxing! Simply book an appointment with us and visit our outlet for a treatment customised based on your hair and scalp conditions. Or try an overnight hair treatment at home: Apply a rich conditioning mask or our Protein Hydra Mist to your hair and cover it with a plastic shower cap before you sleep.
6. Combing or Brushing Your Hair the Right Way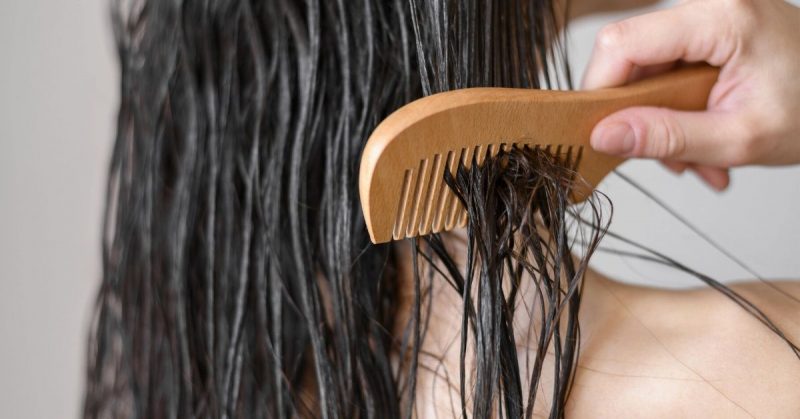 Never brush your hair when it's wet. Wet hair is vulnerable and can be easily torn or broken. Avoid using poor quality comb or brush as well. To detangle, find a wide tooth comb and start at the bottom of your hair before gently working your way up to the top.
7. Protect Your Hair While Going Out in the Sun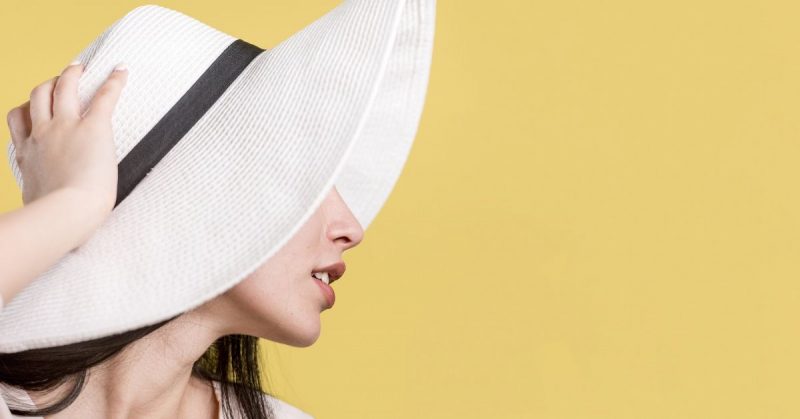 If you are staying in Singapore, you are bound to be in the sun with your hair exposed. Those UV rays can damage your hair, leaving them dry, and cause your hair colour to fade quickly too. Always protect yourself from the harmful UV rays by wearing a hat, using an umbrella with UV protection.
Follow these tips and with time, you will definitely feel your dry and coarse hair turning softer and silkier!
Award-Winning Hair Fall Prevention Treatment
FREE HairGro Ampoule and Hair Care Kit
Book An Appointment
We'd love to hear from you! Send us a message and We will get back to you as soon as possible!